Woodwork Artisans to the Discerning Eye
Woodwork Artisans to the Discerning Eye
Woodwork Artisans to the Discerning Eye
Woodwork Artisans to the Discerning Eye
Luxury millwork is our specialty
Our talented carpenters are skilled architectural artists. CG Quality Woodworks is creating custom millwork in our 8,500 Sqft in- house shop located in the Miami area. We specialize in millwork projects using all variations of hardwoods.
We design, manufacture and install your custom millwork with the aid of 3D CAD design to show you every angle of what your new space will be transformed into. We strive to make your project unique in every aspect. Whether it be contemporary, modern or traditional design we will help you create the space you have always dreamed of.
Custom Millwork in the hospitality industry should be all about turning a space into a brand name. With the perfect millwork design, marketing will be easier than ever. Quality assurance is our goal at CG Quality Woodworks.
Luxurious custom millwork in a space always makes coming home and entertaining feel welcoming and warm. Exquisite custom wood design pieces always are a conversation piece in a new custom home, renovated home or an addition to any home.
Our experienced millwork artists follow the highest quality standards in excellence and share in our passion for perfection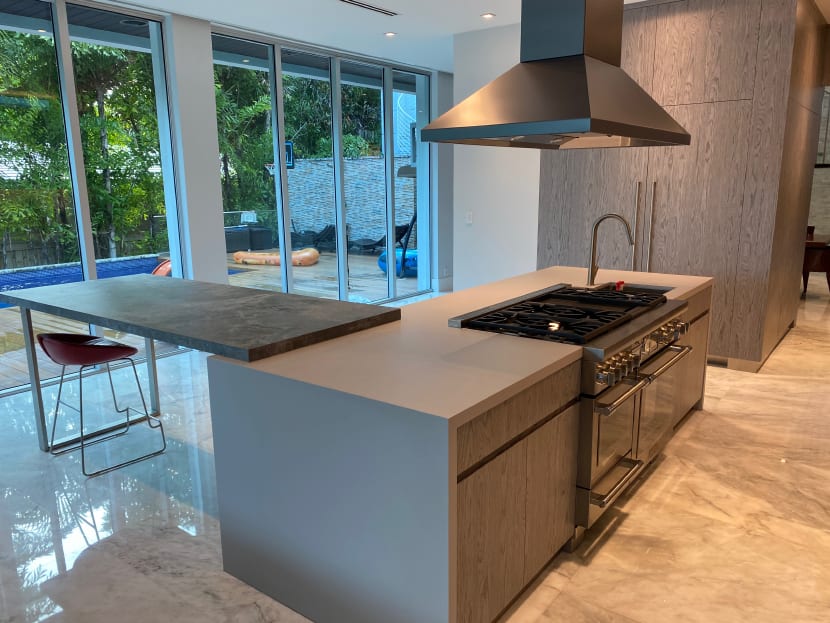 CG Quality Woodworks opened its doors in 1998. We are in a 8,500 Sqft shop with the finest machines and finishing department to offer the most elite custom millwork designs for your projects. We are proud to say we have had many happy clients that have returned for additional projects or have told friends, family or other colleagues about our passion for custom millwork. We have had the honor to work on numerous commercial and residential projects in the United States.
Our work will be found in custom homes, hotels, spas, restaurants and hospitality businesses & Architectural & Design magazines located in Miami-Dade, Key Largo, Broward, Palm Beach, Naples, the New York Area & The Caribbean .
We specialize in customized architectural millwork including kitchen, doors, moldings, cabinets, custom furniture and all radius work.
Modern Millwork

Architectural millwork

Historical Millwork

Wood Millwork

Custom furniture

Custom wood moldings

Windows and doors

Custom closet design
Closet organizing systems

Custom kitchen design

Custom molding

Custom furniture and cabinets

Office and garage design

Kitchen and bath remodeling

Architectural interior design

Custom finish samples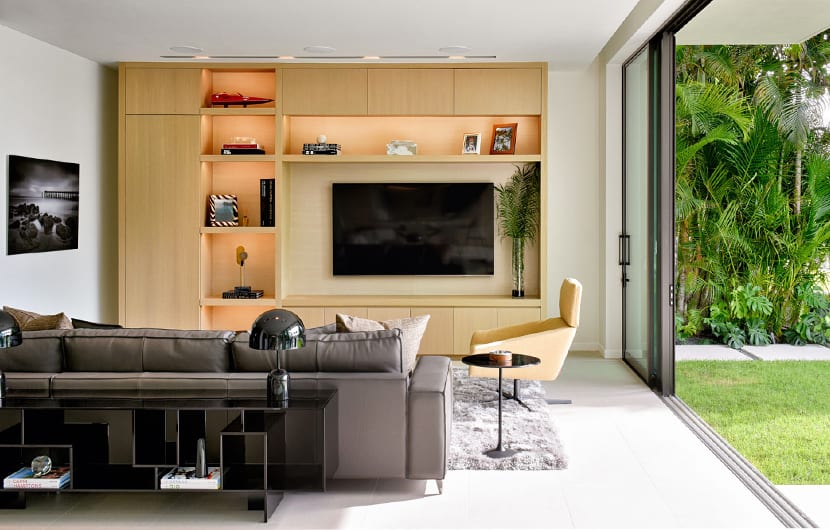 Residential and
commercial projects:
El Tucan Cabaret (Brickell)

Marion Restaurant (Brickell)

Setai Hotel (South Beach)

Loews Hotel (St Petersburg)

Vilebrequin Clothing (Bloomingdale – Aventura)

Chateau (Sunny Isles)

St Regis (Bal Harbor)

Salvatore Ferragamo (Bal Harbor)

Trump Hotel and Spa (Sunny Isles)
Trump Condo (Hollywood, FL)

Fisher Island Condos

Grand Bay Estates Homes

Coral Gables Homes

Star Island Homes

La Gorce Island Homes

Mondrian South Beach Hotel

Grand Bay Estates